7 reasons why BAME entrepreneurs need mentorship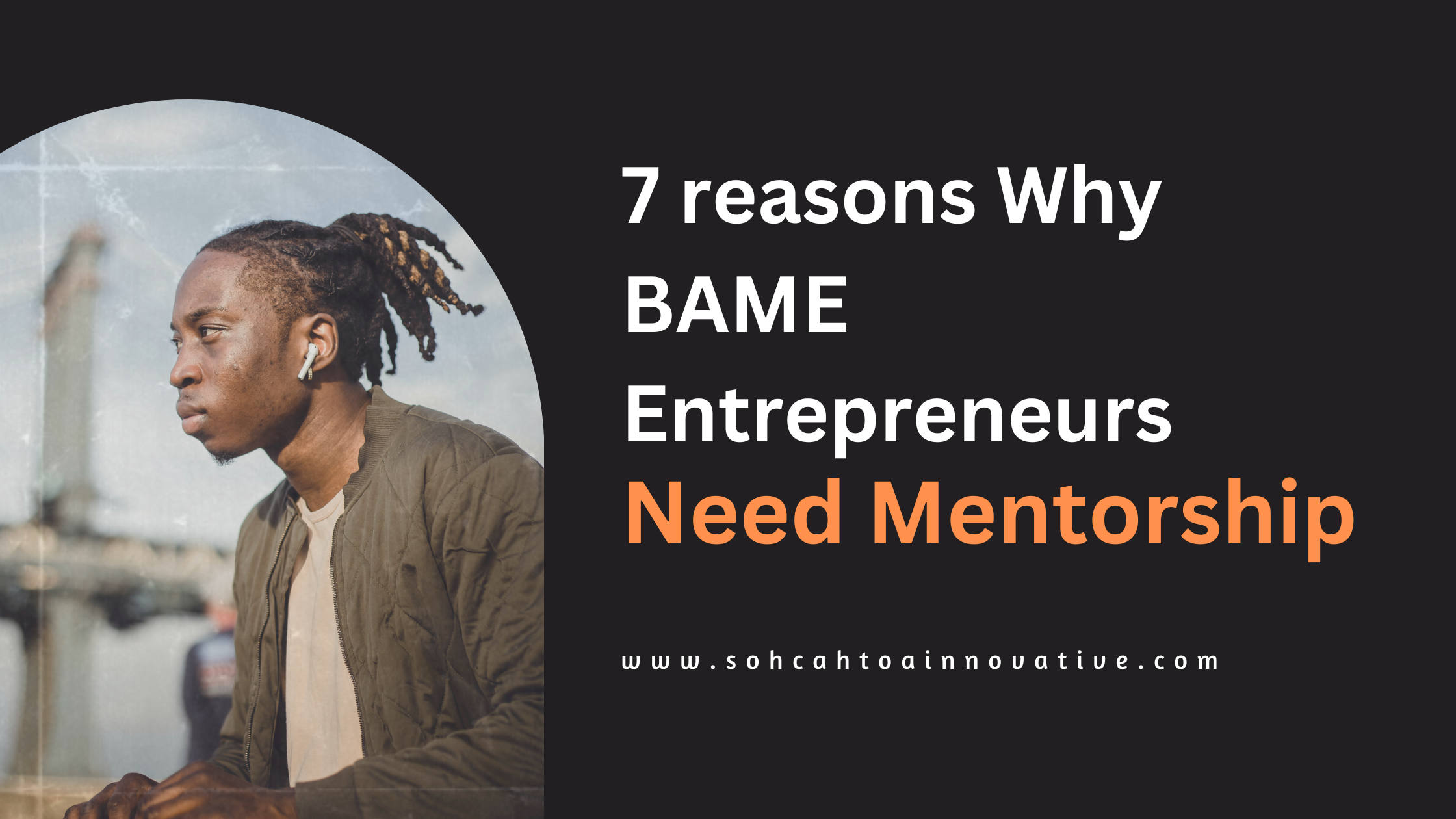 "Business is a money game with few rules and lots of risks"

– Bill Gates
The above statement encompasses everything a business is and more. It's a risky game of money that can only be won if one masters the rules. The good thing is that these business rules can be learned from successful business owners who are ahead of you and are willing to show the way through mentorship.
The right business mentor can distinguish between a successful and a failed business. Mentors can help navigate the choppy sea of business, guiding business owners for personal and professional growth. The importance is evident in the 88% of successful business owners who lean on mentorship as an invaluable personal asset.
Mentorship for BAME businesses
For black, Asian, or minority ethnic entrepreneurs, the need for mentorship is significantly higher given the challenges they face when starting their businesses, especially in the UK.
Even though, in recent times, BAME entrepreneurs in the UK have been afforded better opportunities and market acceptance similar to what their white counterparts enjoy, less than 40% of Black entrepreneurs have access to a mentor or know they need one.
We'll explore why more minority businesses submit to mentorship and why you should, too as a BAME business owner.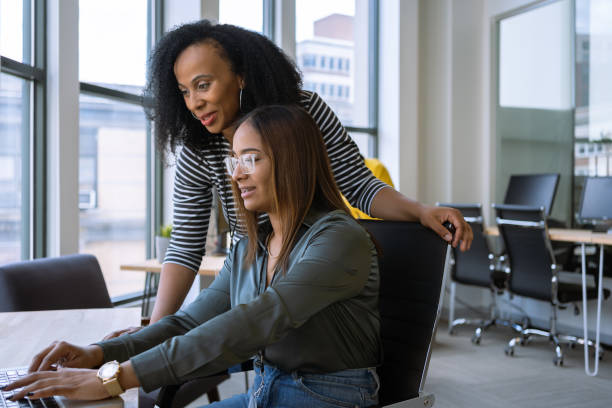 Reasons why BAME entrepreneurs need mentors
#1. Overcoming the fear of failure
The uncertainty of the success of a new venture strikes the fear of failure in every entrepreneur; BAME business owners are no different. Often this hampers promising entrepreneurs from getting started or making strides.
Reaching out to mentors directly related to the business you are starting can be reassuring and help you jump the initial and subsequent fear factors early in the business. Since these mentors faced similar hurdles when starting, they can share ideas on overcoming the fear of failure so you can scale faster.
Mentors and support are beneficial because they support the three strategies of learning, problem-solving, and self-awareness needed to beat the fear of failure.
#2. Limited access to financial capital
The money required to start a business can also be a motivating factor. Minorities are less likely to receive business funding in the form of loans or purchases of equity compared to their majority counterpart. In most cases, when they receive loans, it's either lower pound amounts or enveloped with higher interest rates.
In 2020, only 1.7% of venture capital money went to entrepreneurs from Black, East Asian, South Asian and Middle Eastern backgrounds operating in the UK. Comparatively, 76% of investment went to teams of all white entrepreneurs and 23% to mixed teams.
While the numbers are better recently, they are still significantly below what they could be. It's not like these BAME entrepreneurs are not qualified to get funding; they only need assistance from mentors – who have done what they want to do – to navigate the process. The famous UK business reality show, Dragon's Den, did a pretty good job showing the true extent of that fact.
#3. Limited business knowledge and information
It's not uncommon to come across entrepreneurs who have a passion for a business but know little about the business, how to actualize the business or how 'business' works in general. Many BAME entrepreneurs fall within this group.
A 2020 report published by the Federation of Small Business (FSB) found that, on average, over 16 years, nearly 30% of people in the Black population were involved in thinking about, setting up, or operating a business venture. However, only 3% reportedly started a start-up or a young business, while many black entrepreneurs do not realise their vision.
This tiny per cent of black people doing business means many black kids are not learning about business. As a result, they tend to start businesses later in life compared to whites.
Mentorship bridges this knowledge gap by providing minority entrepreneurs with the specialised business knowledge and inside information they need to kick start early or effectively and succeed in their sectors.
As an investor and serial entrepreneur, Jag Singh says, "Mentors can lend their wisdom and confidence – which can be a real challenge for founders to maintain if they rarely see successful entrepreneurs from a similar background."
While the average BAME entrepreneur can learn about his business from knowledge sourced online or from schools, he lacks the opportunity to focus his learning on just key industry specifics and does so faster through the guidance of a mentor.
#4. Building A Support Capital
Access to a support network or the ability to network often provides business owners with the contacts needed to meet people who can facilitate growth. But as mentioned earlier, few BAME business owners have successful entrepreneurs in their families or social circles. Therefore that support network is almost non-existence for many.
Mentors are usually well-connected men and women in the business spaces budding minority entrepreneurs look to emulate. Beyond providing business know-how, mentors can open doors to the access and connections BAME entrepreneurs need to grow their businesses.
Sheryl Miller, a mentor for The Prince's Trust and Founder of business coaching company Reboot Global puts it right; "mentoring is great, and I'm a big advocate, but the thing that's often more useful is access to informal business networks and connections, which is where many BAME and working-class people are disadvantaged."
While social capital usually isn't part of formal mentors accessed through dedicated programs, smart business owners can tap into their mentor's social circles to expand their own.
#5. Access to the right human capital
Employees are perhaps one of the hardest business resources to source and fully utilise effectively. Yet they are super important to every business, especially in expansion. For some entrepreneurs, human capital is needed at the very kickoff of business. Therefore, learning to manage this resource is a necessary skill set BAME business owners must have.
But without recruitment experience or poor human relations skills, sourcing the right people to fill roles in the business becomes difficult.
Mentors are excellent people's people and can provide the human management skillset entrepreneurs need. Furthermore, they could have access to a talent pool that can provide immediate value to entrepreneurs, saving business owners a ton of time and money going the traditional recruitment route.
#6. Lack of experience in tackling problems
Again stemming from the lack of business expertise is the lack of problem-solving skills. Many businesses have crashed due to inherent or external problems that could have been avoided or dealt with if the business owner knew how to.
Smart entrepreneurs know to seek mentors' aid when they encounter business problems beyond their control. Chances are, your mentors have experienced similar problems in their earlier days and so have the expertise to solve them faster.
For example, a BAME entrepreneur may face a critical situation at the maturity stage of his business where he needs to decide either to sell the business (upon getting an attractive offer) or expand it through fundraising series or a merger. Often, such a decision can be super challenging for the business owner.
Having mentors who better grasp the business situation and can advise on the best move can make or break the entrepreneur.
#7. Becoming A Role Model
Quality mentors can be role models for entrepreneurs under their mentorship. In the long run, having a role model you can rely on for direct mentorship makes much sense compared to learning from a role model from afar.
In reality, it's two-way, where mentors can become role models for mentees and vice versa. While mentees can learn practice skills that great leaders possess, such as communication, listening, problem-solving and supervisory skills, mentors can equally learn new things from mentees.
Mentees are usually of the younger generation who typically stay in the know about new pop culture, platforms, and technologies that can benefit the mentor's business.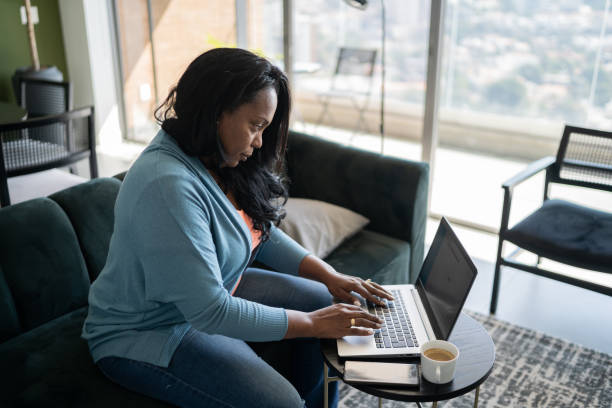 Finding A Mentor
Successful entrepreneurs pass their guns to fresher business owners ready to actualise their business dreams. The problem is, how do you find such entrepreneurs?
It is not enough to pick out random leaders whose business senses or industries of practice do not align with yours. You can set yourself up for a catastrophic failure.
The best mentors for a BAME entrepreneur are people who relate to your story, business interests or vision in one way or another. They are passionate about riding with you on your journey. If you pick your mentors correctly, you tip the scale from failure to success and can enjoy long-lasting relationships with these people as your business grows.
BAME business support platforms like Sohcahtoa Innovative narrow the chase by giving you access to a host of business mentors in several industries and scopes of business interests through their mentor-matching platform, Prowpel. This way, you can make correct decisions on mentorship programs to enrol confident that each hour spent with your mentor adds solid value to you as an entrepreneur and your business.

Finally, it's important to understand that everything of value requires time to grow. As Maya Angelou puts it;
"All great achievements require time."
---
Stay tuned to this page for more business nuggets like this, and watch out for our business education, financing and mentor-matching platforms launching soon.
We've also built a community of entrepreneurs who are either turning their passions into businesses or already building their empires. Click here on our waitlist to know when we will launch this.
Recommended Posts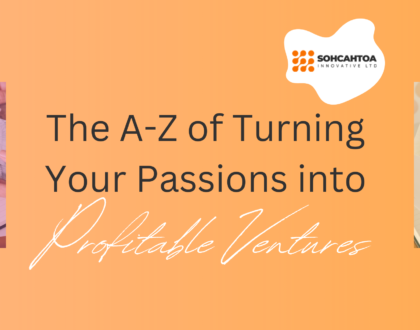 September 4, 2023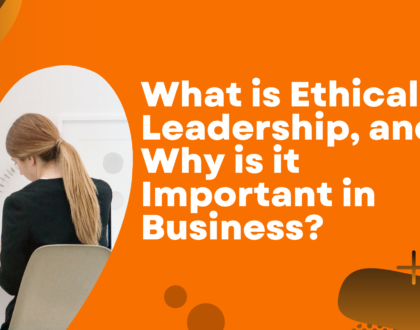 August 25, 2023